I had NO idea that creating a children's book from scratch would entail all it has. I will be the first to admit that I think my view of it is a bit clouded because what I think of as normal timing for creating a children's book is actually based on the timing of how long it takes children to create their own book in a classroom writing unit.
Yup, I'm basing the creation of my book on the fact that I, an adult with a very good sense of time and estimation, used to be able to get kids to "publish" a "book" in a 6-week span of time. Here's how I imagined my own process would be like:
Week 1: I plan and write my first draft.
Week 2: I submit my draft to the editors I hired and make the necessary changes for draft 2.
Week 3: Submit draft 2 to my editor, who LOVES my changes and says that there are only a few grammar and spelling mistakes to fix and that I can begin working on images. Hire an illustrator.
Week 4: Fix errors in the draft and send it to Eloy, my illustrator, who sketches all of the images by the end of the week.
Week 5: Eloy colors all of the pictures and sends them to me immediately. I love them all. Off to the printer!
Week 6: The publisher sends me a perfect-bound book with no errors whatsoever by the end of the week.
This is what actually happened:
Week 1: Turns out, I need about a month to get my first draft even written.
Week 2: Actually this is about Week 5. I need to hire an editor. I head over to www.elance.com and post the job. 15 people get back to me; they all have so many qualifications that I can't decide who to hire.
Week 3: Procrastinate. For about 2 weeks. Maybe it's 3. Go mountain biking a lot so that I don't have to deal with this.
Week 4: It is actually now Week 10, I think, and I have put out the job on Elance for "Illustrator needed for a cliché children's book". Turns out there's a global economic crisis where a lot of people don't have jobs; I get over 500 applicants for my posting. Excuse the French: WTF?!?!
Week 11: After narrowing my job requirements to people in the US who have at least 3 reliable references, 2+ years of formal education in graphic design, book design a must, and eBook programming know-how, I'm still left with over 50 applicants.
Week 12: I've narrowed the list to 5 people who appear excellent at what they do based on samples from their portfolios. Here's what I get, along with descriptions, from each person when I ask them to submit an image of Bobby Brusher, Chip and Tartar (the Cavity Creatures), and Tongue Town:
Candidate 1: "I've attached whimsical landscapes and characters that would work well with your idea…"
Candidate 2: "I love this idea, because taking care of your teeth is so important. Oral hygiene needs to be taught at a very young age. I remember when I was little that I never wanted to brush my teeth, but I'm glad that I did."
Candidate 3: "I can imagine the ground of tongue town favoring the texture of a tongue while being a bit comical. Shiny homes that are fashioned over the shape of various teeth set in a way that lead up towards molar mountain. And the plaque plague, I would love to see that drawn as a swarm of tiny monsters."
Candidate 4: "Look at this maybe you like it."
Candidate 5: "The characters, I wanted them to kind of resemble people but not really. I wanted them to look like they belonged in a different world than ours! The skulls represent the cavities or plaque at the moment!"
Week 13: I politely thank Candidates 1 and 4 for their efforts. I inform Candidates 2 and 3 that they are in for the job but I'm unable to decide between them as they both are spot on with what I'm imagining. I ask them to submit an additional image of a favorite part of the book – this way I know they've read the whole thing and understand it's premise. I tell Candidate 5 that she is crazy. No I don't. But I wish I did. Also, Nate gives me a b-day present of 10 ISBN numbers. This is his way of saying, "Go ahead. Let's self-publish this book. You can do it – I love you and I have faith in you!"
Week 14: Illustrator chosen (#3; it was SO difficult!) and final draft hashed out with the editors. A timeline is developed for the sketched, inked, and colored images plus the final renderings. WHAT?!?!?! You mean this isn't going to take a week, or even just 3? You need at least 10 weeks to do this? Oh, poop.
Week 15: Cry on Nate's shoulder. I can't do this. It's a stupid idea. Who would spend the money and time to do this on their own? Turns out, me. Maybe I can drum up support through a crowd-funding platform. Begin to work on a Kickstarter campaign
Week 16: Procrastinate. Do just a little bit of work for a Kickstarter campaign.
Week 17: Procrastinate. Can I really do this? Nate says, "You better do it! I spent $300 bucks on those ISBN numbers and even more on illustrations."
Week 18: Reality sinks in. Gotta find a publisher. After about another 4-5 weeks of researching, I finally settle on Lightning Source (I'll post about why I chose them in the future, I promise!). Launch the Kickstarter.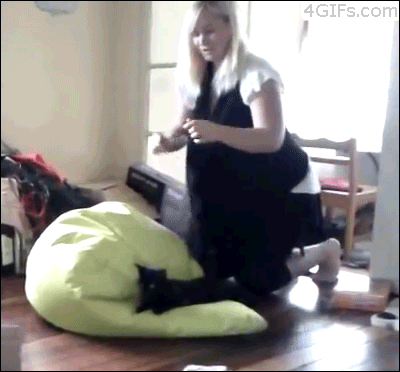 Week 19: Promoting the Kickstarter campaign. You haven't heard about it yet? Neither has anyone else!
Week 20: Kickstarter. Know about it? Yeah, no one else does either.
Week 21: Kickstarter failed. That's ok – I can still self-publish the book.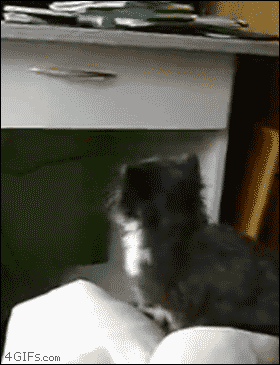 Week…wait…I have no idea what week I'm on. I just know that in the past 9 months, I've set about a bazillion publication dates, failed to meet all of them, have procrastinated a lot, set up a website that changes almost daily, been rejected by the few agents I've submitted my book to, cried, laughed, crawled under many rocks, emerged gung-ho, and had to exercise vast amounts of patience when things aren't going well and contain my excitement so I don't pee my pants when things are.
Here's the gist: self-publishing is hard work. And I recommend it to EVERYONE. It's empowering when you overcome obstacles, work for yourself, and can laugh at your mistakes. Oh, and it really, really helps to have an incredible partner to keep you on track. Thanks Nate. I love you!